Faculty Spotlight
University of New Orleans African American literature professor Jacinta Saffold came of age reading Omar Tyree and Sister Soulja alongside the perhaps more familiar literary icons of Zora Neal Hurston, Toni Morrison, Henry David Thoreau and John Milton. And while some may not view Tyree and Soulja in the same "elevated" literary vein, it is the kind of conversation Saffold hopes to spark with her book tentatively titled "Books & Beats: The Cultural Kinship of Street Lit and Hip Hop."
Nancy Easterlin recently delivered a plenary address, "Life and Reading: Wayfinding Cognition, Cultural Evolution, and Literary Processing," for the conference Why the Humanities: Answers from the Cognitive and Neuroscience (Kent State University, July 2015). She led a workshop for high school teachers at the same conference: "Experience, Narration, Analysis: Gwendolyn Brooks's 'The rites for Cousin Vit.'" Her invited essay "Ecocriticism, Place Studies, and Colm Tóbín's 'The Long Winter': A Biocultural Perspective," is forthcoming in "The Handbook of Ecocriticism and Cultural Ecology (de Gruyter, ed. Hubert Zapf). Easterlin's review of Paul C. Armstrong's How Literature Plays with the Brain: The Neuroscience of Reading and Art, is forthcoming in Philosophy and Literature, and her review of Gordon H. Orians's Snakes, Sunrises, and Shakespeare is forthcoming in Reports of the National Center for Science Education (online publication). Her short-term projects for her 2015-2016 sabbatical year include an essay for "The Palgrave Handbook on Affects and Texts"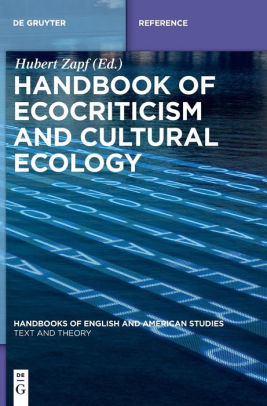 (invited, ed. Don Wehrs) and a review essay of three new books focused on ethics, affect, and ecocriticism by Leisbeth Korthals Altes, Alexa Weik von Mossner, and Erin James. Long-term projects undertaken during the 2015-2016 sabbatical year include researching and writing a book prospectively entitled "Violence, Disaster, and Place-Perception: Ecocritical Explorations" as well as editing a special issue of Poetics Today focused on the merits of cognitive approaches to literature for strengthening the status of the humanities.
In the News
Our faculty members garner local, national, and international praise.
---
Dr. Lisa Verner, presented a paper titled, Welcome the Monster: Medieval Hospitality, Diversity, and "The Beautiful Fabric of the Universe," at International MLA on June 3 in Glasgow, Scotland.
---
UNO staff member Stacey Balkun's panel, "Uprooted/Unrooted: Adopted and Donor-Conceived Poets Rewriting Family," being accepted for the 2023 AWP Conference.  In addition, Stacey will perform alongside nearly 100 poets at the 2022 Dodge Poetry Festival in Newark NJ this October. 
---
2022 MFA in Creative Writing graduate Nikki Ummel has received a summer grant from the New Orleans Jazz and Heritage Foundation and Antenna Artist Grant to write and print a chapbook along with local visual artist Stephen Montalvo.
---
Third-year undergraduate English student Billye Ballou produced two plays this summer: "We Are Jazz" and "Thor's Hammer Stolen."
John Gery's new collection of poetry, Have at You Now! (CW Books), has been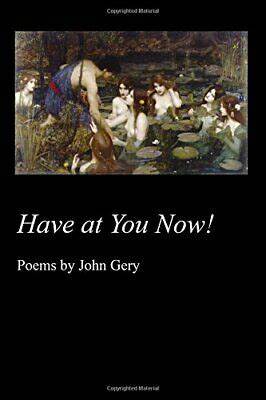 nominated for a Pushcart Prize. The book has been adopted at the State College of Florida as core text for the Spring 2015 general humanities curriculum. New poems by John appear or are forthcoming in Micarea Literara (Bucharest, translated into Romanian), The Maple Leaf Rag 5, and New Laurel Review. His essay, "An American in Venice: Ezra Pound in 'the Forest of Marble,'" appears in the collection, Affirming the Gold Thread: Aldington, Hemingway, Pound & Imagism in Torcello and Venice, edited by Matthew Nickel and H.R. Stoneback, and his review of two volumes of critical essays, Cold War Literature: Writing the Global Conflict (2006) and Global Cold War Literature: Western, Eastern and Postcolonial Perspectives (2012), both edited by Andrew Hammond, is forthcoming in the Journal of Cold War Studies.
John's article, "Paradise, Compassion and Jên2 in Canto 93," delivered as a plenary address at the 25th Ezra Pound International Conference, Trinity College Dublin (2013), has been accepted for a volume of essays on Pound and Modernism forthcoming from AMS Press. In June of this year, John delivered the opening address, "'The Spirit of Utter Fidelity': Ezra Pound and Translation," at the symposium, Translating Modern American Poetry, at the University of Roma Tre in Rome, as well as the closing address (his essay on Pound in Venice) at the Richard Aldington/Imagism conference in Venice
Elizabeth Lewis' essay, "Naturalism, Social Dance and the Evolution of Identity in Chopin and Cather" was published in Volume XXIV (2014) of Excavatio: International Review for Multidisciplinary Approaches and Comparative Studies related to Emile Zola and his Time, Naturalism, Naturalist Writers and Artists, Naturalism and Cinema around the World. 
Doreen Piano's essay "Writing in the Cone of Uncertainty: An Argument for Sheltering in Place" was published in the September 2014 issue of College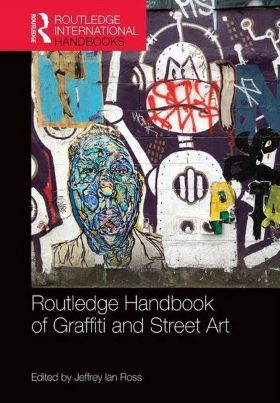 Composition and Communication. A book chapter she is working on titled "Boost or Blight?' Graffiti Writing and Street Art in the 'new' New Orleans" will appear in the Routledge Handbook on Streetart and Graffiti, edited by Jeffrey Ross, published in 2015. She is collaborating with UNO librarians Gena Chattin, Florence Jumonville and Jeanne Pavy to digitize the Writing After Katrina Archive Project, a collection of student papers written in English classes after Hurricane Katrina. In spring 2015, she will be teaching a visual rhetoric seminar, using New Orleans as a case study for investigation based on her research. She is currently Interim Director of Women and Gender Studies.
David Rutledge has edited and contributed to two anthologies about post-Katrina New Orleans: Do You Know what it Means to Miss New Orleans? (2006) and Where We Know: New Orleans as Home (2011), both from Chin Music Press. He also published a book about Vladimir Nabokov, Nabokov's Permanent Mystery (2011, McFarland Press). He has taught seventeen different courses during his fifteen plus years at UNO. Most recently, he published a short story in The Monarch Review.