Mary Niall Mitchell, Ph.D.
Joe Tregle Professorship in Early American History Ethel & Herman Midlo Chair in New Orleans Studies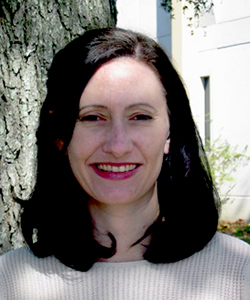 Mary Niall Mitchell, Ph.D., is the Joseph Tregle Professor in Early American History, Interim Ethel & Herman Midlo Chair in New Orleans Studies, and Associate Professor of History. She received her Ph.D. from New York University in 2001 and is the author of Raising Freedom's Child: Black Children and Visions of the Future After Slavery (NYU Press, 2008), as well as articles and reviews on race, slavery, and childhood in the nineteenth century. Her latest book, Girl in the Frame, examines race, slavery, memory, and photography in the 1850s. She is also a collaborator on Documenting Runaway Slaves in the Deep South, 1800-1861, a database of thousands of runaway slave advertisements. Mitchell has received fellowships and awards from the American Council of Learned Societies, the Harry Frank Guggenheim Foundation, the Gilder Lehrman Institute of American History, the Massachusetts Historical Society, the American Studies Association, and the American Historical Association.
She was Fulbright Fellow in American Studies at the Universität Innsbruck in 2011 and serves on the board of the Louisiana Historical Association. She teaches slavery, methods, and nineteenth-century cultural history, and recently curated a student exhibit on the visual culture of the Civil War at the Ogden Museum of Southern Art.